Welcome to Beliani
Our goal is to bring a big design at a good price. No muss, no fuss. Your designer furniture is just one click away.
How it all started...
Have you ever had a bad experience when buying furniture? Yes? So did brothers, Michael and Stephan Widmer. Learning from that disappointment, believing that they can do it better - they decided to open an online store, where furniture could be bought with one click and delivered straight to the customer's home. That's why in 2009 they launched their first shop - Beliani Switzerland. Thanks to their commitment, motivation, and energy, Beliani has now grown to 19 countries and is able to offer you a vast range of both indoor and outdoor products.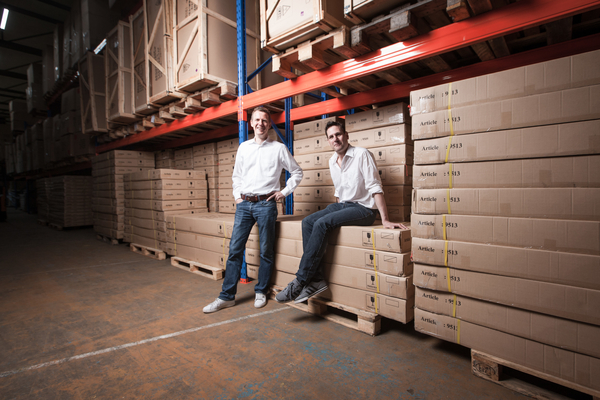 Stephan (left) & Michael (right) Widmer
Behind every great business there's great people...
Beliani would not have been able to grow into an internationally known company and deliver great service to our customers without 250 dedicated people who stand behind the brand. We care about our shop as much as we do about our customers - that's why every day we give you the level of service that we would like to get ourselves!
Our key goals:
FREE SHIPPING

We want to offer you a convenience of buying furniture without leaving your home - you can buy with one click and get your order delivered to the address you choose - and we will ship it to you for free!

365-DAY RETURNS
We know that you wonder: "What if you don't like the color or material?" No problem! You can return the product within one year from receiving your order.
DISCOUNT PRICES
We want to make sure that anyone can buy a great piece of furniture without spending a fortune to do so. We work directly with manufacturers to avoid the expensive middleman and because we do not own traditional shops we can reduce our cost to a minimum.
5-YEAR WARRANTY
We understand that you want to enjoy your furniture as long as possible, that's why we carefully select our suppliers, so we can offer you up to 5-years warranty.
SECURE PAYMENTS
Making payments online has to be safe, that's why we only work with the most reliable payment providers that we know you can trust.
Presence in 19 countries around the world: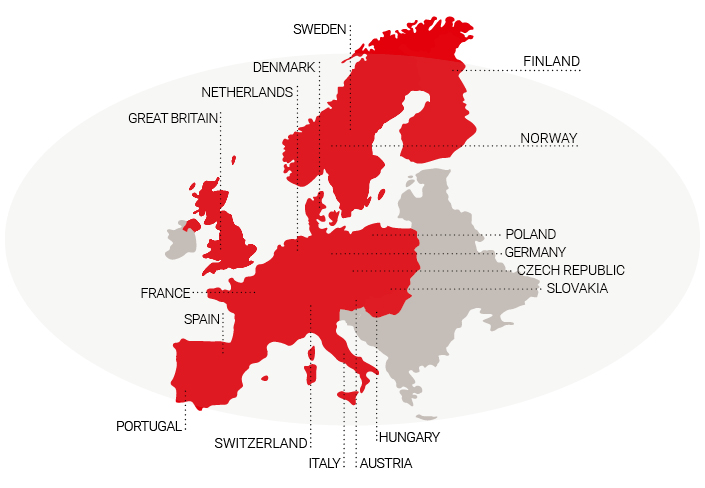 To make sure that you get your order fast without any complications, we rely on the support of our experienced logistic partners as well as our own fleet. In Europe, our products are stored in a vast warehouse space, owned by Beliani. Needing more room for our US and Canadian inventory, we decided to trust some of the biggest external logistic facilities in the country. Thanks to Castlegate we have 3,000,000 ft2 at our disposal.